A great success at 2022 AACC
2022 AACC, the 74th AACC Annual Scientific Meeting & Clinical Lab Expo achieved great success on July 26-28, in Chicago. The exhibition featured 797 exhibitors and attracted thousands of medical professionals and healthcare leaders to talk about the topics of medical testing, diagnoses and healthcare, and laboratory medicine related fields. The participants shared new medical tests together, and discussed about the future of precision medicine, and molecular diagnostics industry hotspots and problems.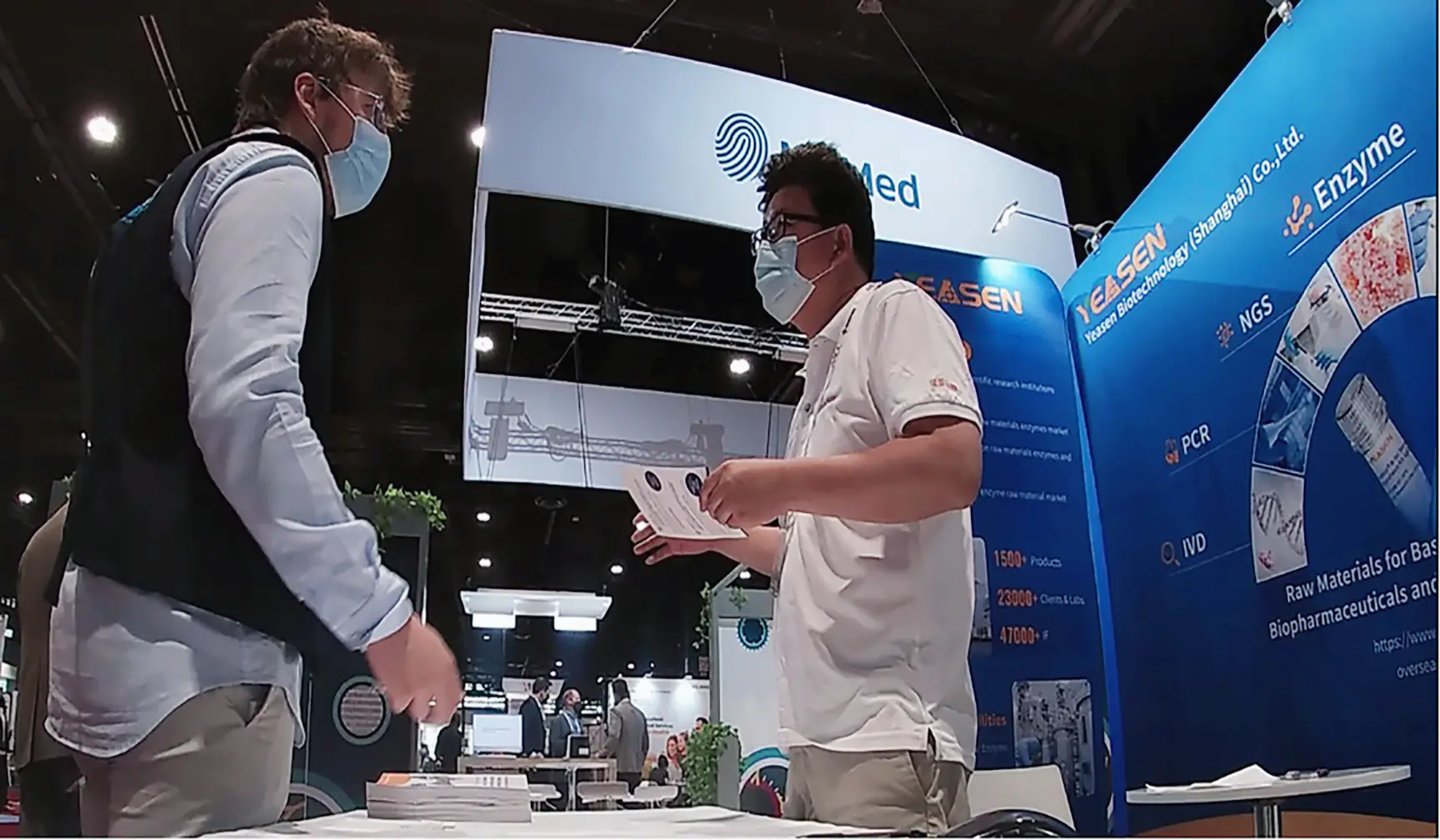 Fig1. The customer was talking with Yeasen's staff.
Highlights of Yeasen Biotechnology
The Clinical Lab Expo has come to a happy end and many biotech customers had a better understanding of Yeasen and Yeasen's products and services, enjoying the three days with Yeasen Biotechnology. Most of attendees were interested in Yeasen's molecular enzymes and antibodies and were willing to have our customized services, so more cooperation are on the way. Focusing on life sciences industry, Yeasen is committed to biotech innovation and novel technologies in order to help more patients get accurate diagnoses. Yeasen conducts a very strict quality control system of enzyme raw materials, focusing on technological innovation and product upgrades, and continuously expanding the application of core technologies in the field of life sciences, help rapid molecular diagnostics to benefit more patients. Always adhere to the mission of "To enable success of our customers, together to make a healthier and brighter world", Yeasen will be happy to meet more biotch customers at more overseas exhibitions in the future!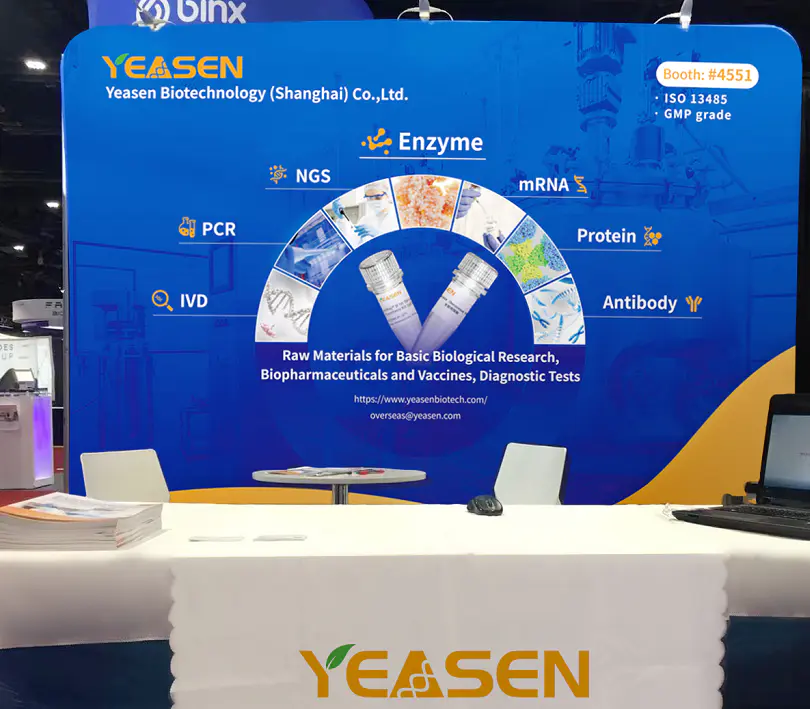 Fig2. Yeasen's booth (No.4551)
Products Recommended(
molecular diagnostics
)
Yeasen recommends molecular diagnostics related products to our biotech customers.
About Yeasen Biotechnology
Focusing on the core raw materials of the life science industry, Yeasen Biotechnology (Shanghai) Co., Ltd. is a biotechnology company engaged in the research and development, production and sales of three major categories of biological reagents: molecules, proteins and cells. Yeasen has become an excellent high-tech enterprise in China, and has both independent R&D capabilities of core technologies of molecular enzymes, proteins, antibodies, nucleic acids, and cells, and large-scale production capabilities of related enzymes raw materials. Products are widely used in the field of life science research, diagnosis and detection, and biomedicine.