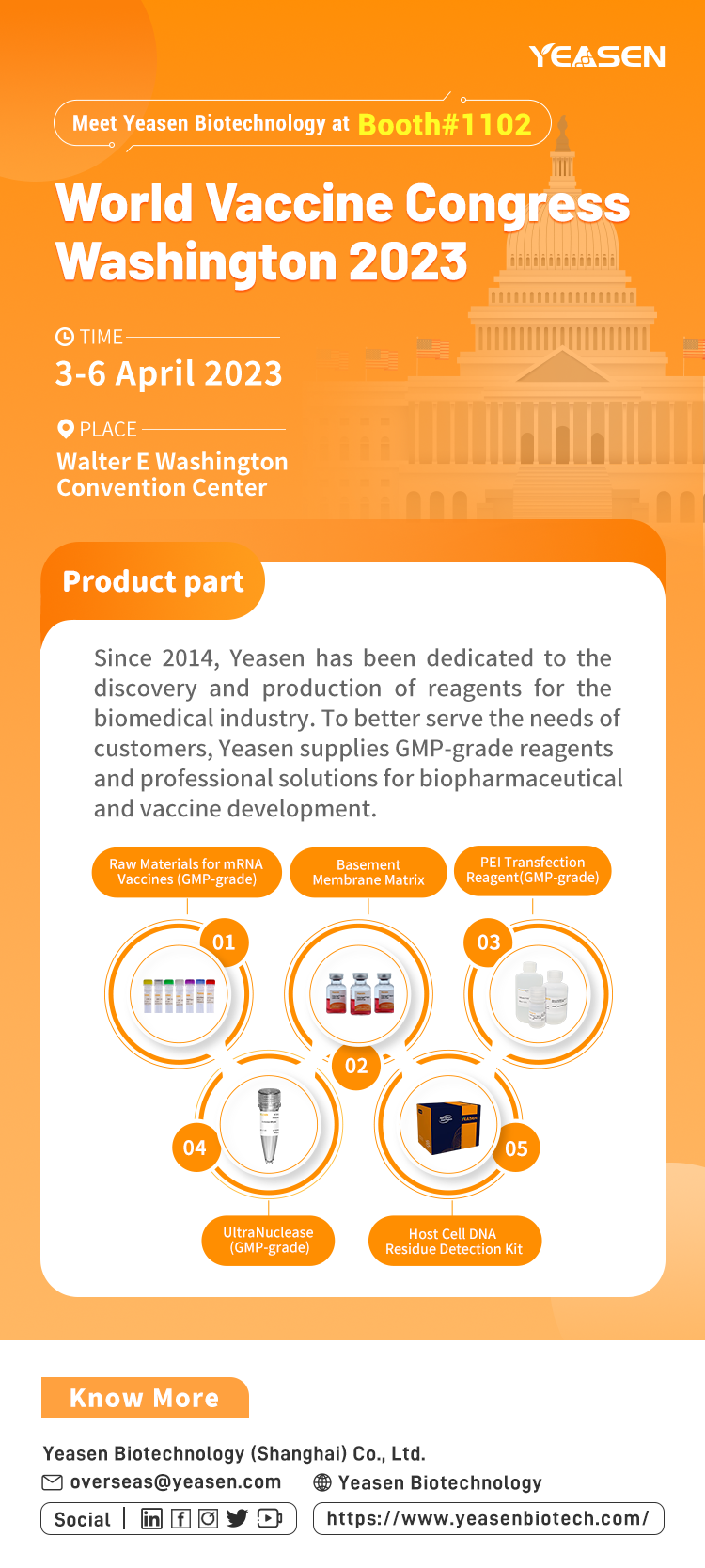 1. World Vaccine Congress
The World Vaccine Congress is one of the most influential events in the global vaccine research and development field. Communication and cooperation between medical institutions, scientific research institutes, vaccine research and development companies, and disease control departments. The World Vaccine Congress gathered the most senior industry experts in the field of vaccine research and development in the world to share their experiences in terms of global vaccine market trends, global infectious disease prevention and treatment, and vaccine breakthrough research and technology.
2. Where do you Meet Yeasen?
Yeasen will participate in the 2023 World Vaccine Exhibition and Conference in Washington DC. We sincerely invite you to attend the grand event. Welcome to Yeasen's booth #1102 to visit and have an in-depth exchange!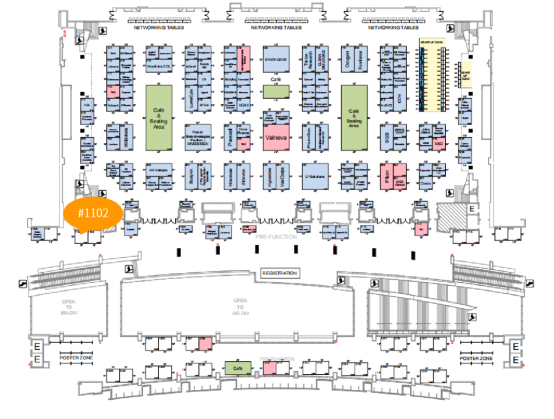 Yeasen is a high-tech enterprise focusing on the core raw materials the upstream of the life science industry chain. It is engaged in the research, development, production, and sales of three major categories of biological reagents: molecules, proteins, and cells. Core products cover the qPCR series, NGS series, reverse transcription series, nucleic acid extraction and purification series, PCR series, molecular cloning series, in vitro transcription series, antibodies, protein purification series, protein analysis series, recombinant proteins, cell analysis series, cell culture series, cell transfection series, reporter gene detection series, and other categories, widely used in life science research, diagnostic testing and biomedicine and other fields.
3. Recommended products