On April 3, 2023, the World Vaccine Congress 2023 was grandly opened at Walter E Washington Convention Center. The number of exhibitors and participating brands reached 100, and the number of exhibitors reached 3,000. Yeasen made a shining debut with its star products (booth #1102), which attracted many visitors to the booth to learn about the products and was recognized by customers and the market. The participants of Yeasen also participated in various lectures, had in-depth exchanges with industry leaders, jointly understood the latest technological and academic achievements in the industry, and explored the future development trend of the industry.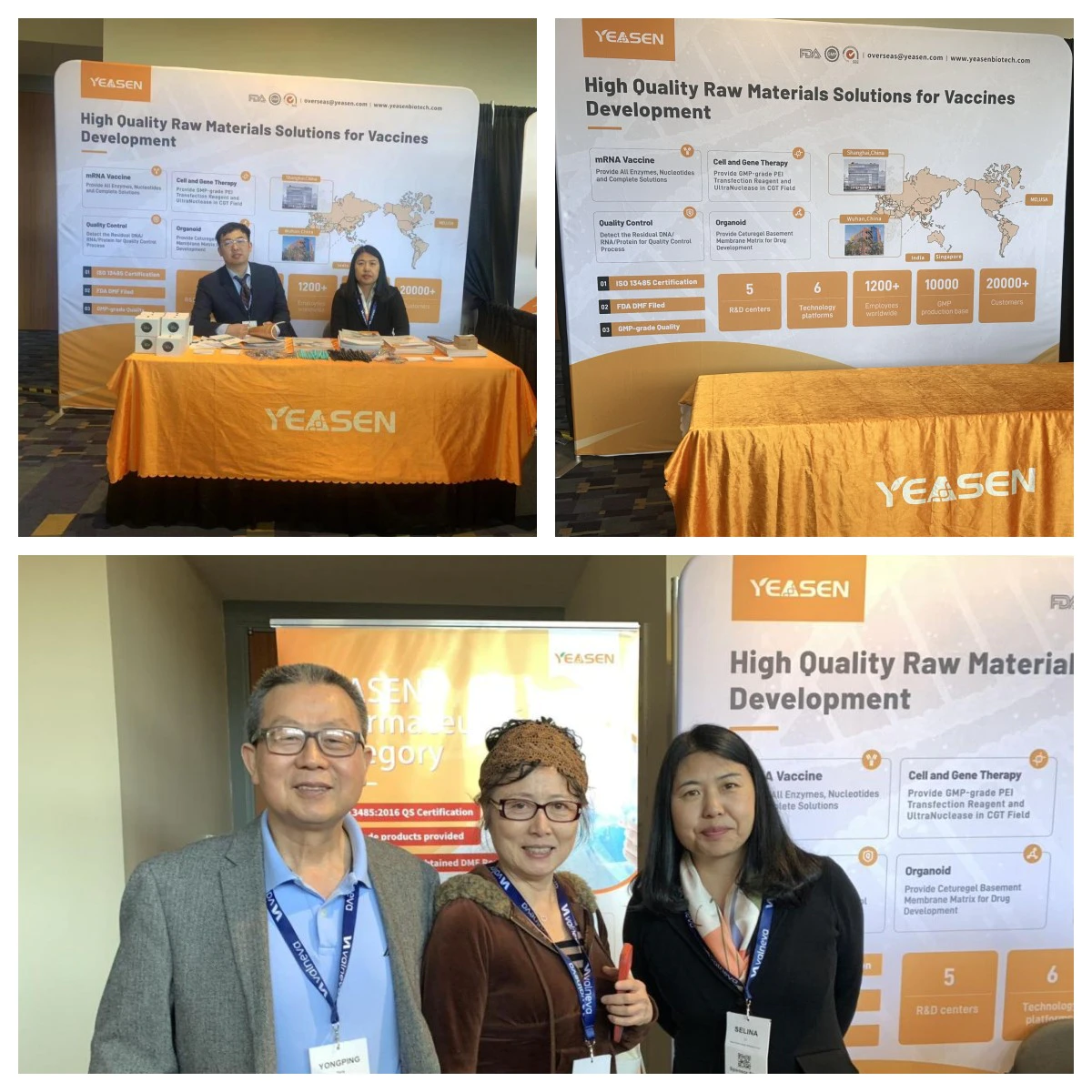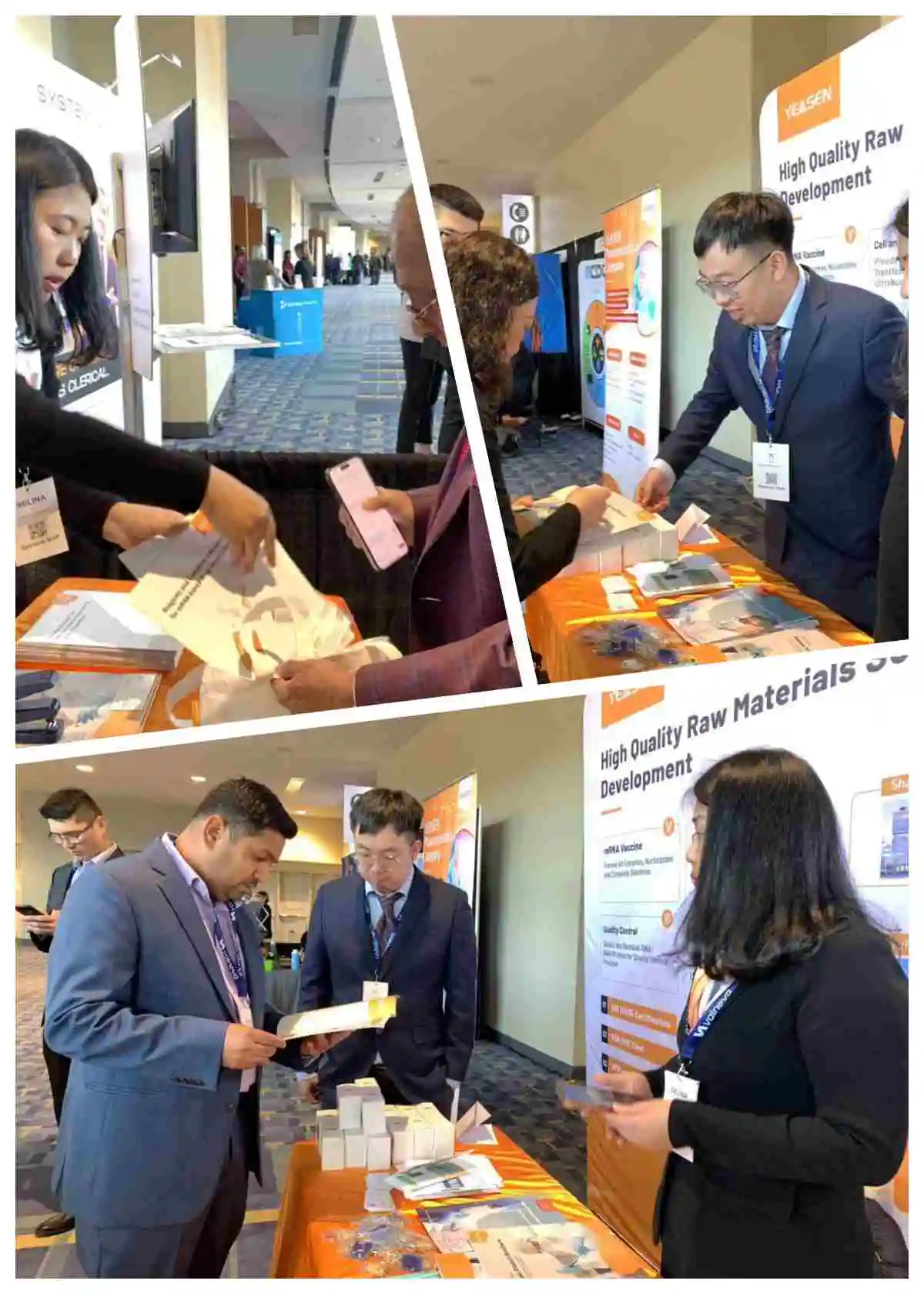 The World Vaccine Congress is the largest, most established meeting dedicated to vaccines. From basic research to commercial manufacture, this one meeting covers the whole vaccine value chain. For the past 23 years, the World Vaccine Congress Washington has evolved and grown into the leading vaccines congress globally, with hundreds of speakers, thousands of attendees, and hundreds of networking opportunities. Yeasen is committed to providing GMP-grade upstream raw materials for the production of mRNA vaccines. The star products promoted by Yeasen are as follows:
T7 RNA Polymerase GMP-grade (250 U/μL) (Cat#10625)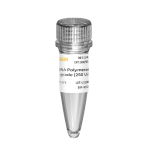 Description
T7 RNA Polymerase is a DNA-dependent RNA polymerase that is highly specific for the bacteriophage T7 promoters. It catalyzes the 5'→3' synthesis of RNAs from either single-stranded DNAs or double-stranded DNAs under the T7 promoters.
Key Advantages
High yield

High integrity

cGMP & ISO 13485
Hieff Trans™ PEI Transfection Reagent-GMP (Cat#40821)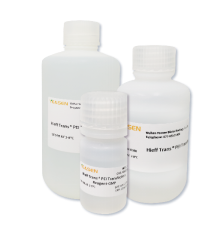 Description
Hieff Trans™ PEI Transfection Reagent is an ideal transfection reagent for the manufacture of AAVs, LVs, and recombinant proteins in the cell-and gene-based therapy field. It is compatible with a wide range of cell lines including the most commonly used HEK293 and CHO cells.
Key Advantages
Ceturegel™ Matrix LDEV-Free (Cat#40183)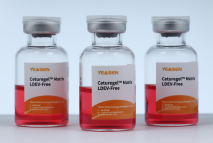 Description
Ceturegel™ Matrix LDEV-Free is a solubilized basement membrane preparation extracted from the Engelbreth-Holm-Swarm (EHS) mouse sarcoma, a tumor rich in extracellular matrix proteins including laminin, collagen IV, HSPG, nestin as well as growth factors such as TGF-beta, EGF, IGF, and FGF. It plays an important role in mimicking in vivo environment for the 2D and 3D cell culture application.
Key Advantages
High quality

Superior lot-to-lot consistency

Available in both standard and high concentration
In the future, Yeasen will continue to deepen the life science tool industry, build a competitive advantage, create a high-quality raw material supply system for the biological industry, and become a leader in the life science tool industry. Yeasen will participate in the American Society of Clinical Oncology from June 2nd to 6th, so stay tuned.