1. About Medlab Asia & Asia Health
Yeasen attended the Medlab Asia & Asia Health exhibition which was very well organized and many companies were participating in the event. The exhibition had great success in Bangkok, Thailand, from 19 to 21 October.
Medlab Asia & Asia Health brings together world-class suppliers and industry leaders in the healthcare and laboratory sector as well as top-of-the-line buyers to network and do business across the ASEAN region while also offering multi-disciplinary CME accredited conferences.
2. Ronald
Ronald, Yeasen's National Sales Manager - India, representing Yeasen, attended Medlab Asia & Asia Health on 19-21 October 2022. He shared the Yeasen Product Brochure and IVD brochure with many biotech customers and introduced IVD-related products, such as enzyme raw materials and reagents for our biotech customers.
Ronald said that " I was able to connect with almost every booth that was present in the exhibition." You can see from the collection of pictures that all of the customers had a wonderful experience talking with Ronald and the stories of Yeasen Biotechnology.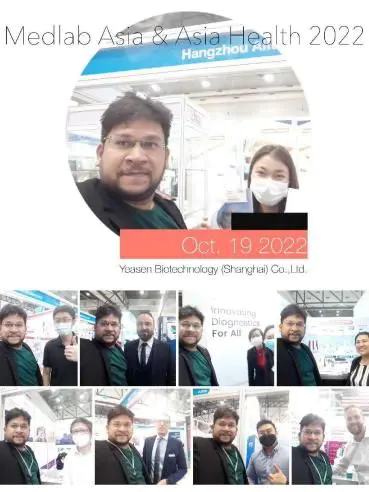 Fig 1. Ronald and IVD customers
Look! IVD customers were going through Yeasen Product Brochure and IVD brochure carefully at that time. Many customers said to Ronald that they had a nice experience talking with him in Medlab Asia & Asia Health 2022. Some of them were intended to be Yeasen's partners shortly and all of us in the overseas team would keep in touch with the potential customers and partners, together to make a healthier and brighter world.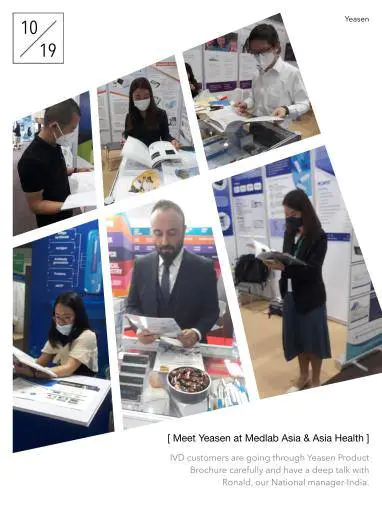 Fig 2. IVD customers read the Yeasen Product Brochure carefully
Ronald had a deep talk with many customers and exchanged name cards with them. It was a great start for Yeasen to have more business with more biotech customers and cooperate with more IVD companies in Southern Asia areas.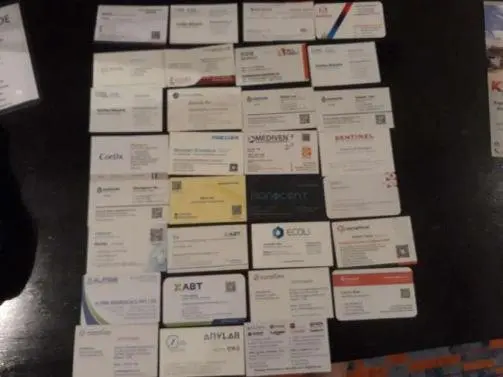 Fig 3. Ronald exchanged name cards with customers
3. Recommended products
Yeasen recommends IVD-related products for detection companies, pharmaceutical and therapeutic companies, CRO companies, bio companies, hospital labs, academic labs, university labs, government, etc.
Table 1. IVD related products
Classification

Product name

SKU

Molecular enzymes

Hieff™ Taq DNA Polymerase

10101ES

Hieff Unicon™ Hotstart Direct Taq DNA Polymerase

10717ES

Hieff UNICON™ Hotstart J-Taq DNA polymerase, 5 U/μL

10723ES

10726ES

31303ES

14402ES

Uracil DNA Glycosylase (UDG/UNG)

14455ES

Reverse Transcriptase

Hifair™ Ⅲ Reverse Transcriptase

11111ES

11300ES

10603ES

Murine RNase inhibitor (200 U/μL, Glycerol-free)

10703ES
4. About Yeasen Biotechnology
Focusing on the core raw materials of the life science industry, Yeasen Biotechnology (Shanghai) Co., Ltd. is a biotechnology company engaged in the research and development, production, and sales of three major categories of biological reagents: molecules, proteins, and cells. Yeasen has become an excellent high-tech enterprise in China and has independent R&D capabilities of core technologies of molecular enzymes, proteins, antibodies, nucleic acids, and cells and large-scale production capabilities of related enzymes and raw materials. Products are widely used in the field of life science research, diagnosis and detection, and biomedicine.
5. Regarding Reading
Yeasen Biology's Overall Solution for African Swine Fever Virus Detection